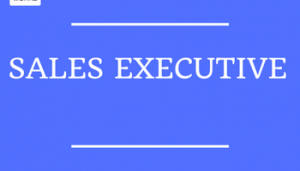 I am pleased to announce that Martin Hanrahan is returning to EICL (having previously worked with us) as a Sales executive.
Martin had been with EICL for two years previously and was very popular with our customers, so I'm confident that he will be warmly welcomed back by all.
Due to his previous experience with EICL and our customers and his good knowledge of Aermec and Hitema product range, I believe Martin shall reacquaint himself very quickly.
Feel free to contact Martin via email at martin.hanrahan@eicl.ie or call him directly on 00353 (0)83 1999 223 and he will be happy to look after your requirements.
Therefore please contact us on 00353 (0)1 8255155 if you have any HVAC or Process Cooling application requirements as we can satisfy all of your needs.    
Please remember that in addition to Martin as the Sales Executive, we have Patrice Sola as our AHU applications expert and Peter McMahon as the Chiller applications expert.
Kind Regards,
Gabriella Gazoli
Sales and Marketing Assistant
Tel: 00353 (0)1 8255155