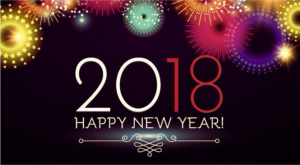 I would like to take this opportunity to wish all our customers, suppliers and Engineering partners a very happy new year!!
Following a very successful 2017, we are delighted that we have grown our reputation as a leading supplier of Air Conditioning and Process Cooling equipment in Ireland.
Having secured some of the most prestigious projects in Ireland (New central bank, Miesien plaza, Pfizer, Holfeld Plastics, NUIG, UL sports arena, etc.), I believe it is fair to say that most clients and consulting engineers that we have worked with have all come to appreciate that EICL bring a lot more to the table than just product sales.
As the exclusive distributor of superior products from Aermec and Hitema we can satisfy any HVAC or Process Cooling demand. Aermec are particularly renowned for developing innovative energy efficient products.
In addition, we are extremely proud of our reputation for after sales service which has proven to be second to none. This statement has been reinforced by the vast increase in Preventive Maintenance Contracts that we have secured in 2017 and the recent promotion of Craig Doyle to Service Manager.
One of the strengths of EICL has been that we have both employed and promoted key staff in recent years so that we can better serve our clients, which has proven to be very successful.
If you have any Air Conditioning or Process Cooling requirements there is really only one company that you need to call: EICL.ie at 01 8255155.
If we have worked with you previously I know that you will appreciate all that we do for our clients and look forward to working with you again in 2018.
If you have not worked with EICL previously, call us to see what you're missing.
I personally assure you that you won't regret it. You may regret it if you don't!!
Remember 'we don't sell boxes, we sell solutions'.
I look forward to working with you all in 2018!!!
Best regards,
Peter McMahon
Managing Director/Technical Sales