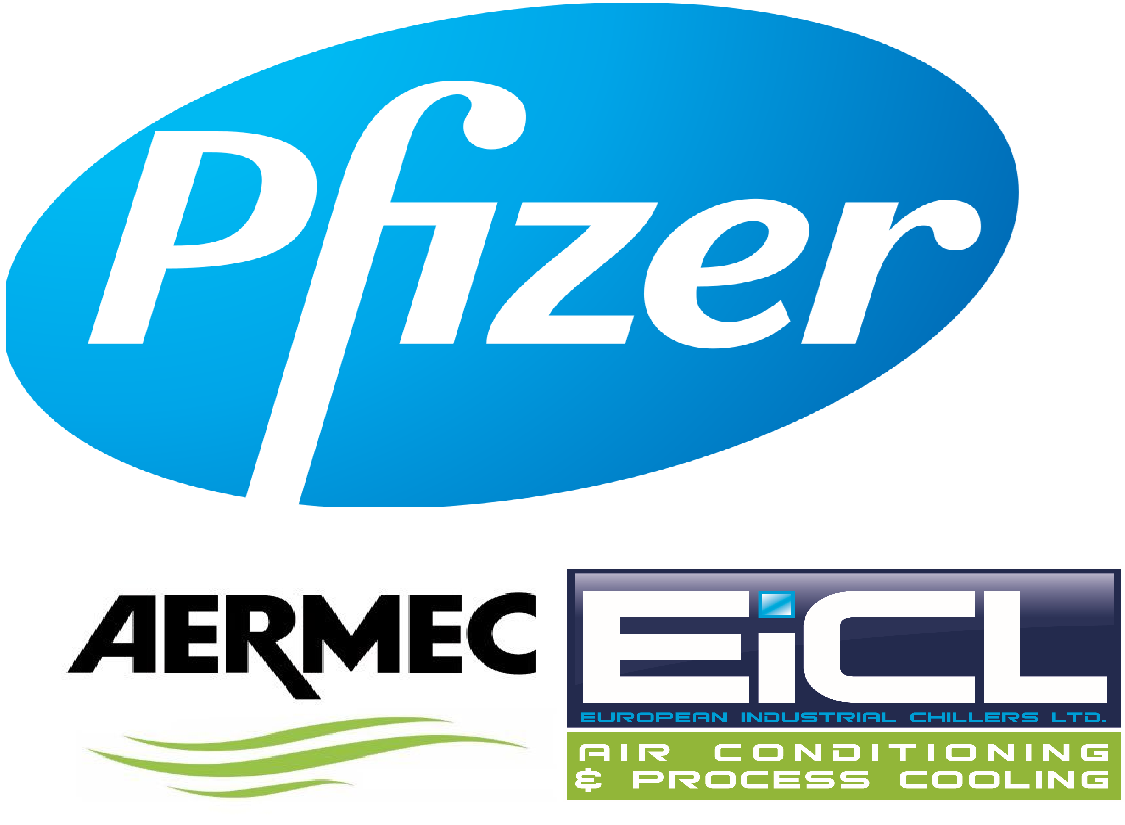 We are delighted to add Pfizer (little Island) to our list prestigious projects recently won.
After a very lengthy tender process, whereby Pfizer and their Consulting Engineers (Callaghan Engineering) primary focus was to achieve the most efficient system possible, EICL were chosen as their preferred supplier.
Using the Aermec ACES energy simulator we were able to compare the running costs of various chiller options by using climatic conditions for Cork in conjunction with the load profile for this project.
Having compared the Air Cooled Water chiller with Water Cooled water chiller and the Free Cooling Water chiller, we were able to demonstrate the potential running costs and cost savings possible with each option and found the Free Cooling chiller to be the best option.
It was highlighted that the Aermec Free Cooling chiller proposed has innovative free cooling technology that is far superior than the competition.
In addition, we had proposed the Aermec MultiChiller Sequence Controller to further improve the 'system' efficiency which was well received.
We look forward to working with Pfizer on this project.